Works inspired by Animism and Biophilia.
Animism is a way of relating to various beings in the world. It involves attributing sentience to other beings that may include persons, animals, plants, waters, spirits, and the earth. Animism is found in indigenous practices around the world, including my ancestral peoples.
Biophilia originates from the Greek, 'philia' meaning "love of." It literally means a love of life or living things. Humans have a deeply ingrained love of nature, it is an intuitive drive imprinted into our DNA. or as land artist Anthony Goldsworthy said, "We often forget that WE ARE NATURE. Nature is not something separate from us. So when we say we've lost our connection to nature, we've really lost our connection to ourselves."
If you have questions or see something you would like to add to your walls, please don't hesitate to send me a message via the contact page.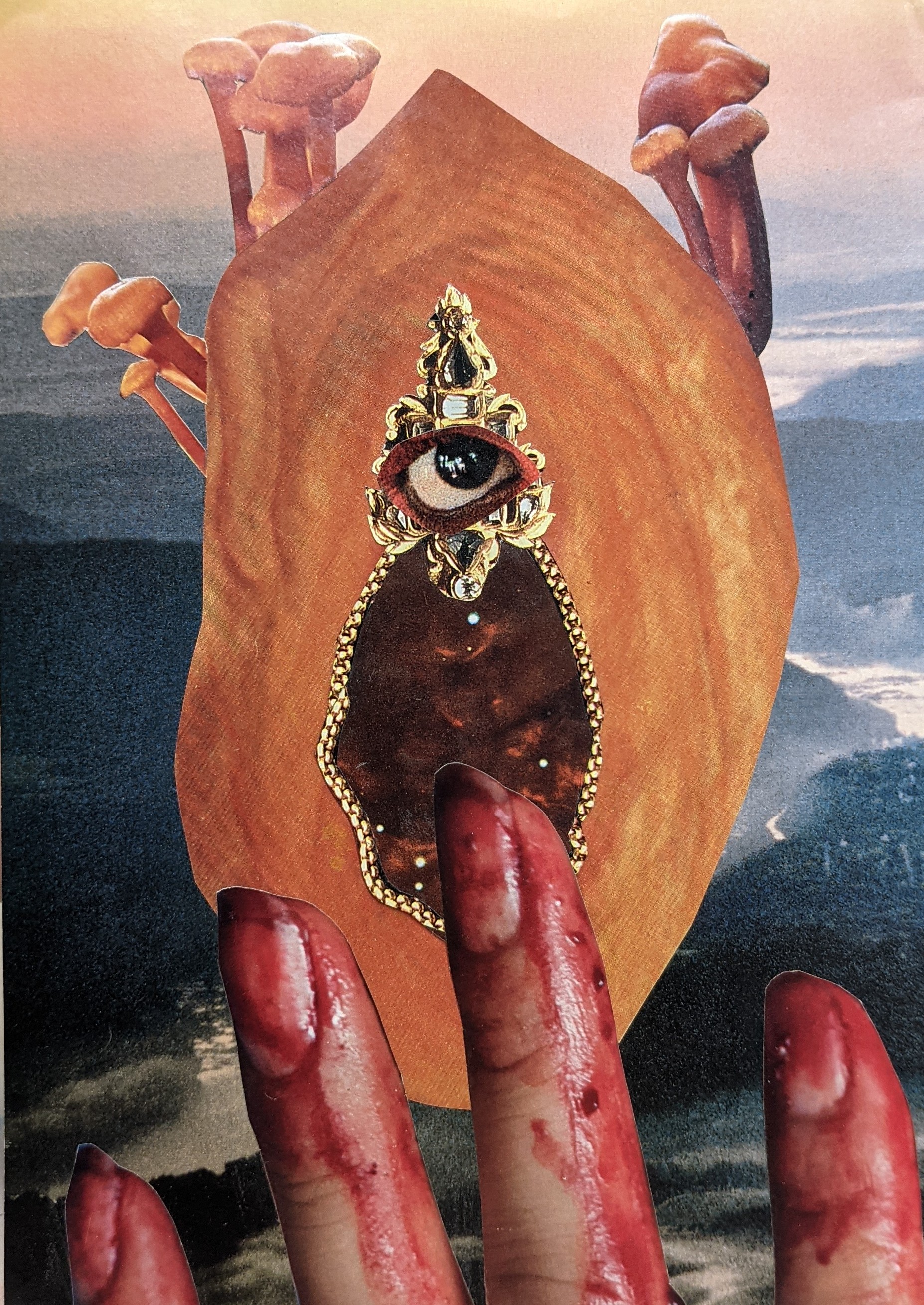 Oracle Portal | collage | 8" ×  6" | $60
New moons and oracle portals~
Keys to our motherliness and ancestral ways of knowing ~
Ancient mysteries and sacred rituals
pushed underground ~
by blood and initiation 
we are planting intentions like seeds ~
For shedding and releasing is our birthright.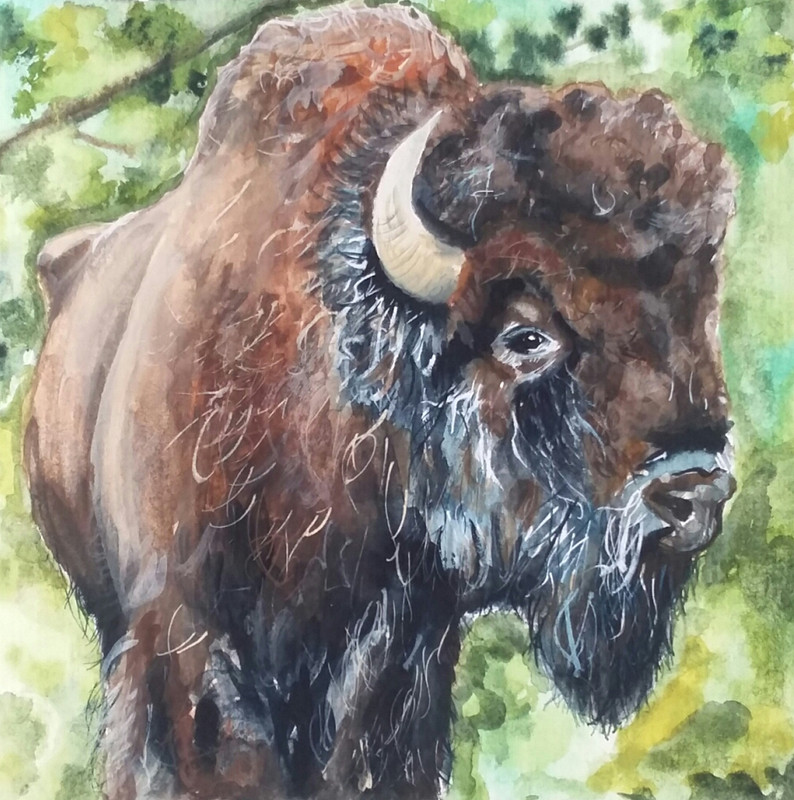 Bison Medicine | watercolor on paper | 6"×6" | $50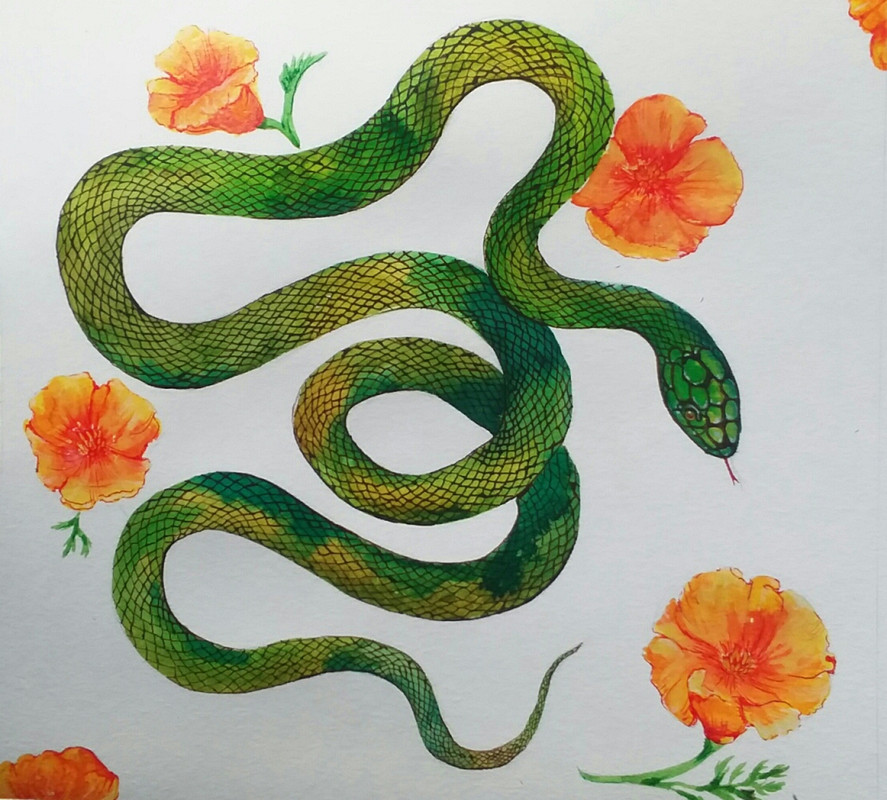 Demeter's Snake and Golden Poppies | India ink on paper | 11 1/2"×11 1/2" | 2019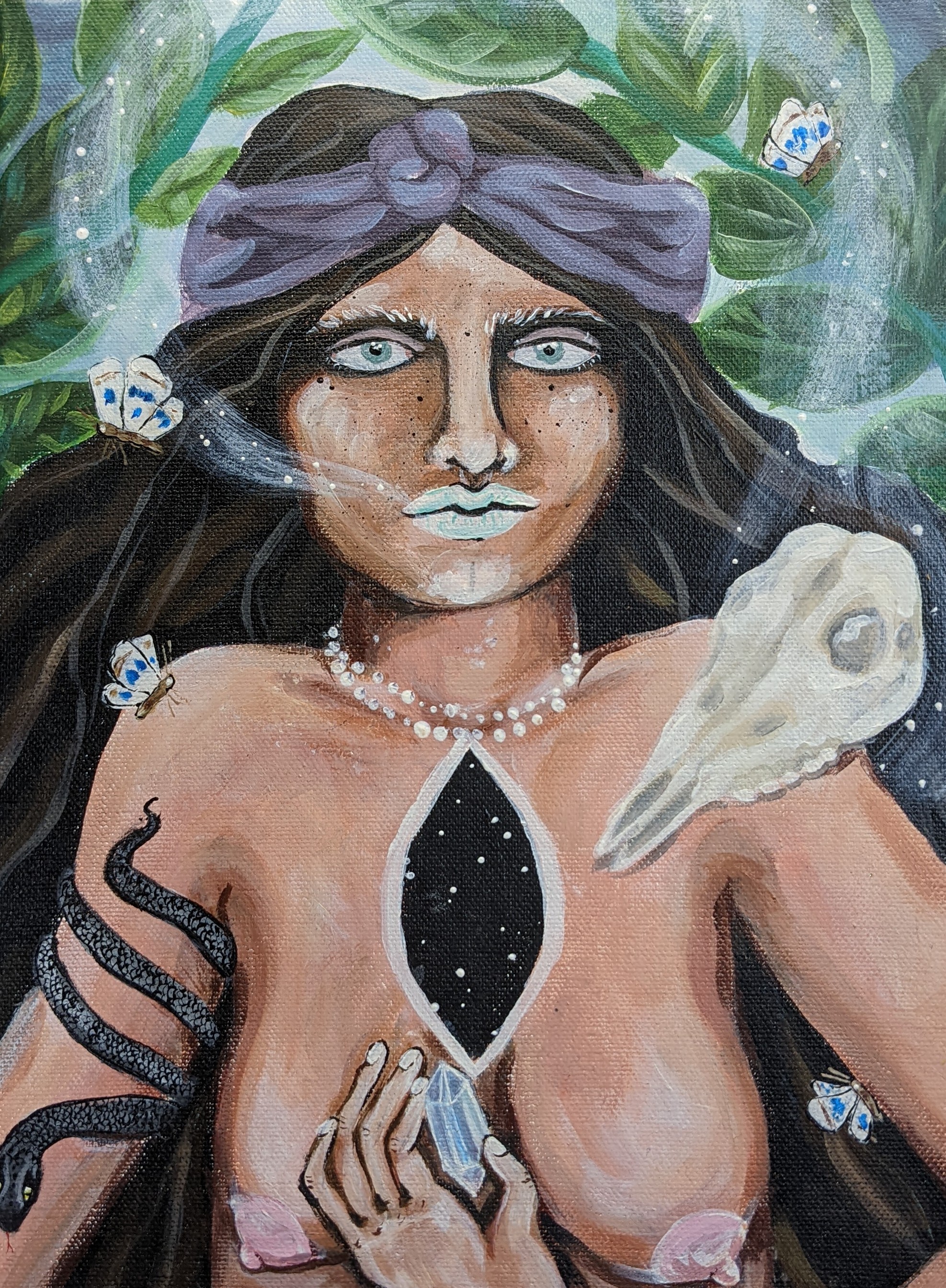 Exhaling the Psychopomp, Opening the Void | Acrylic on canvas | 9"×12" | $200
This painting is inspired by ancient death/rebirth animal symbolism from the old Celtic, Greecian, and Scandinavian cultures from which I am a descendant of.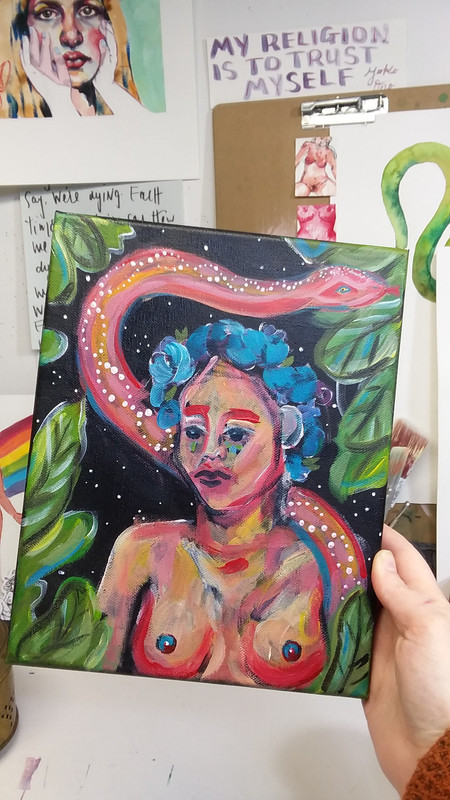 In the Garden of the Rising Feminine | acrylic on stretched canvas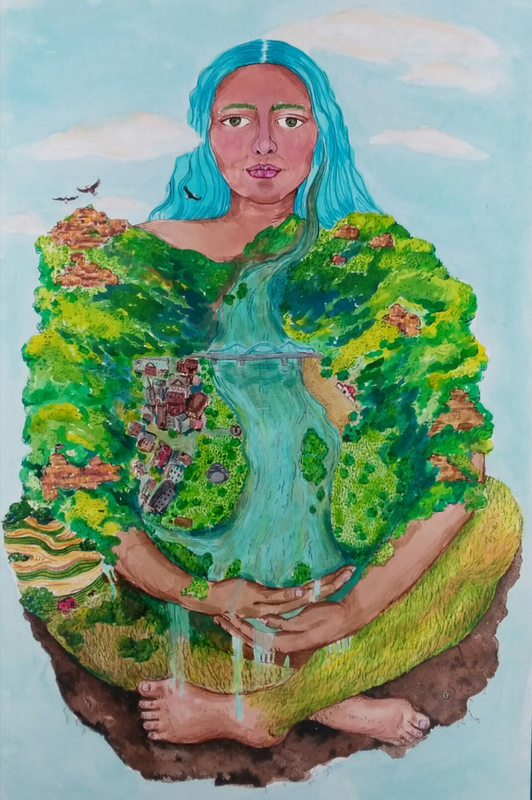 Nature Spirit of La Crosse | India ink and Mississippi river water (taken from the place where the 3 rivers meet) on paper | Artspire Public Art Contest Winner 2019 - 2020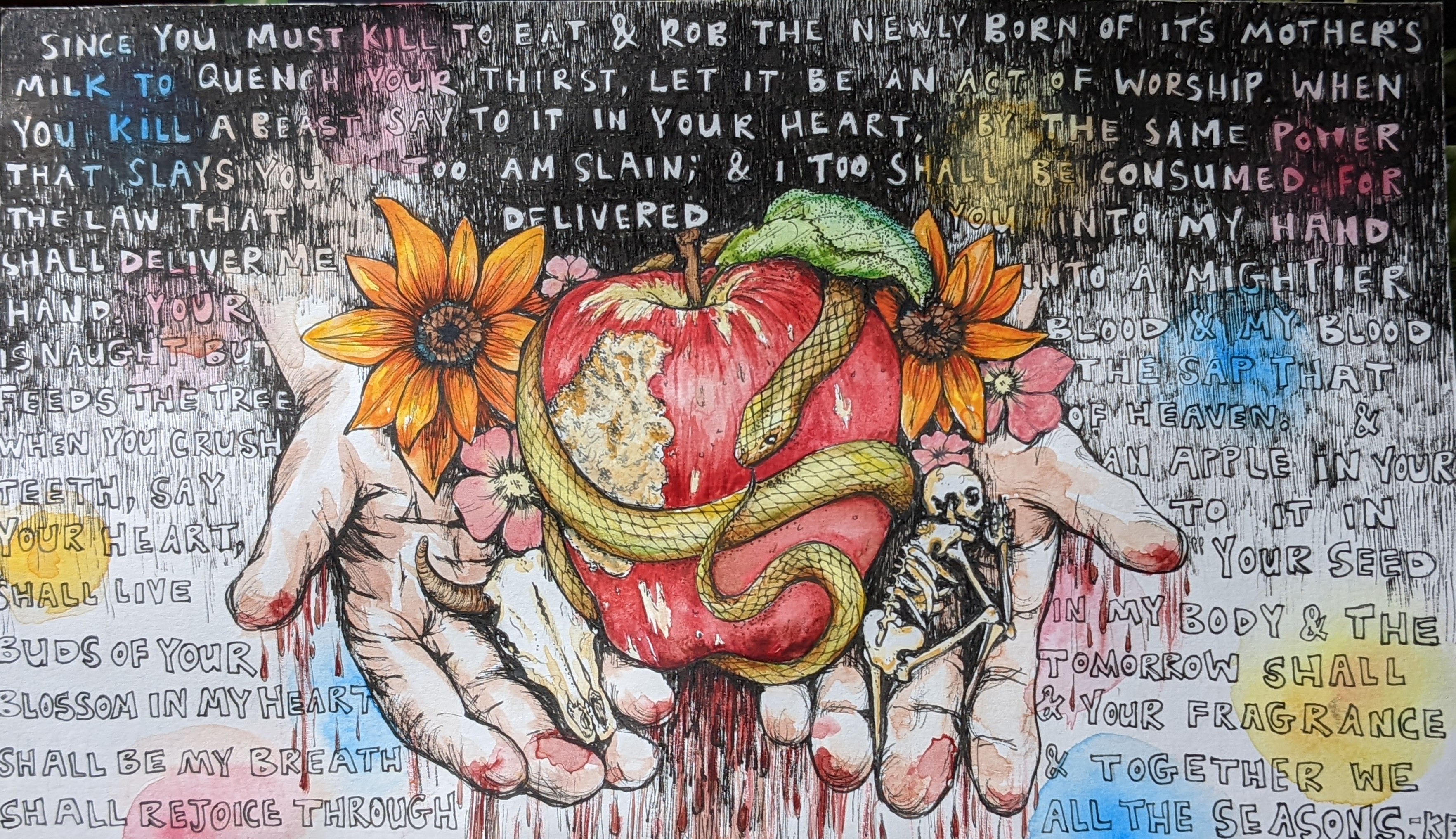 Illustrated Gibran Poem | 2020
"...But since you must kill to eat, and rob the newly born of its mother's milk to quench your thirst, let it then be an act of worship.
...When you kill a beast say to him in your heart, 
By the same power that slays you, I too am slain; and I too shall be consumed."
For the law that delivered you into my hand shall deliver me into a mightier hand.
Your blood and my blood is night but the sap that feeds the tree of heaven"
And when you crush an apple with your teeth, say to it in your heart,
"Your seeds shall live in my body,
And the buds of your tomorrow shall
Blossom in my heart,
And your fragrance shall be my breath,
And together we shall rejoice through all the seasons."
Kahlil Gibran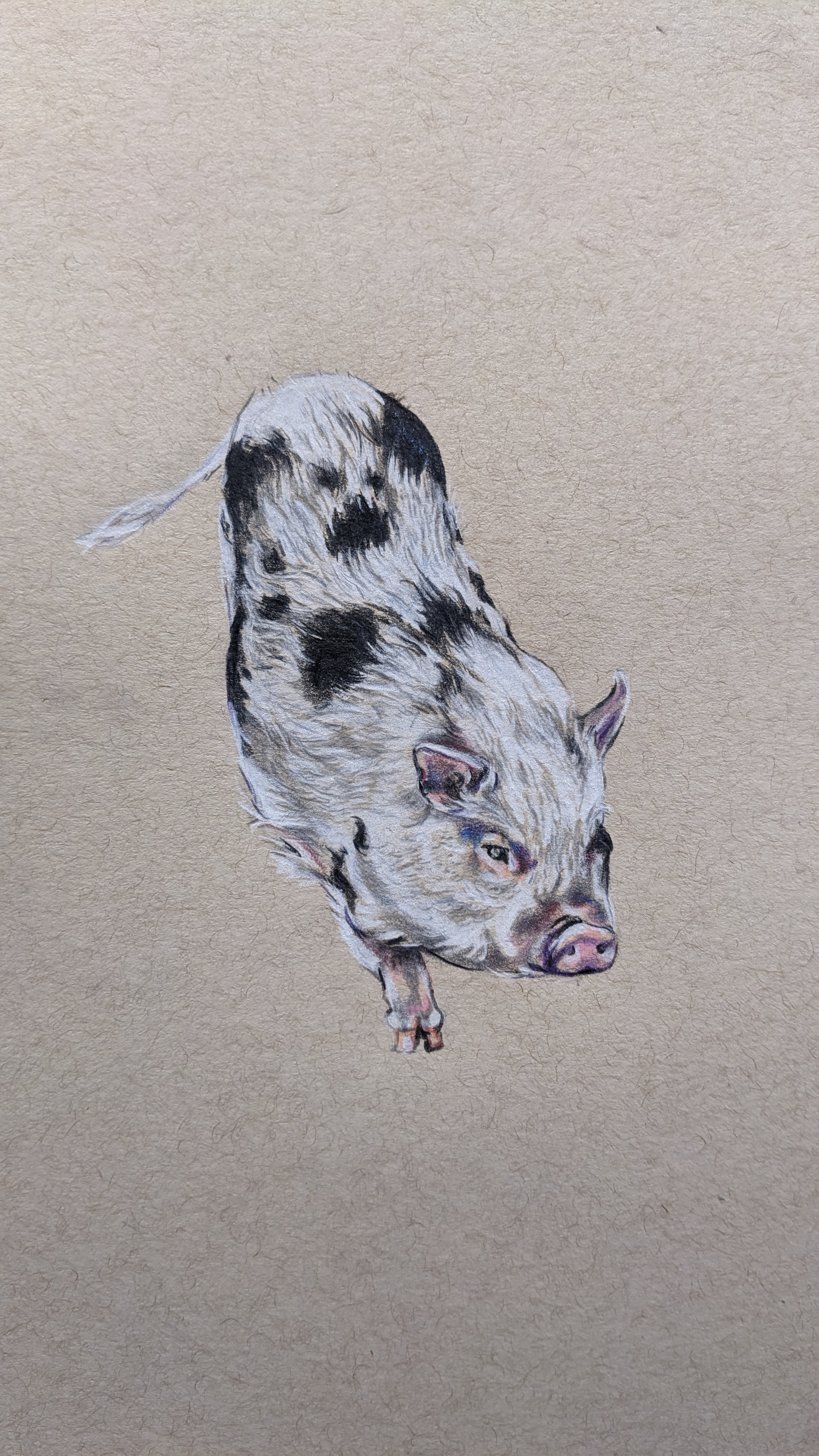 Bella for White Buffalo Thriftery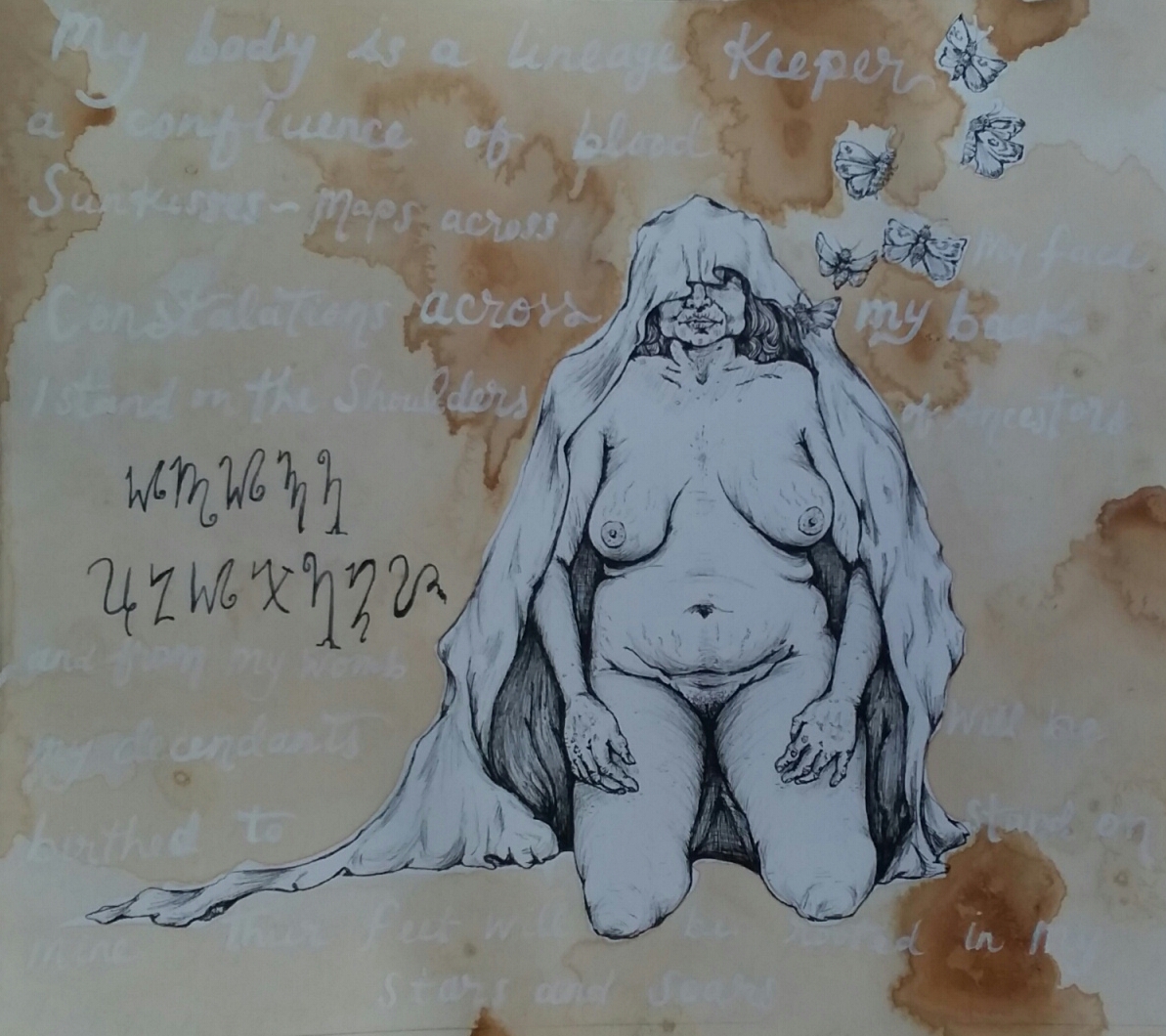 Crone Poem | India ink, pen, tea, and homemade mulberry ink on paper | 11 1/2"×10" | $70
My body is a lineage keeper
a confluence of blood
Sunkisses~
Maps across my face,
constellations across my back.
I stand on the shoulders
of ancestors
and from my womb
my descendants
will be birthed to stand on mine.
Their feet
rooted
In my stars and scars.